which will happen on Saturday 29.10.2022
from 13.00 to 17.00 hod.
Společnost Rožmberk and blacksmith Daniel Černý,
in cooperation with the Town of Nové Hrady
invites everybody to join our
19. annual Potato Day
at our historic blacksmith workshop
in Nové Hrady.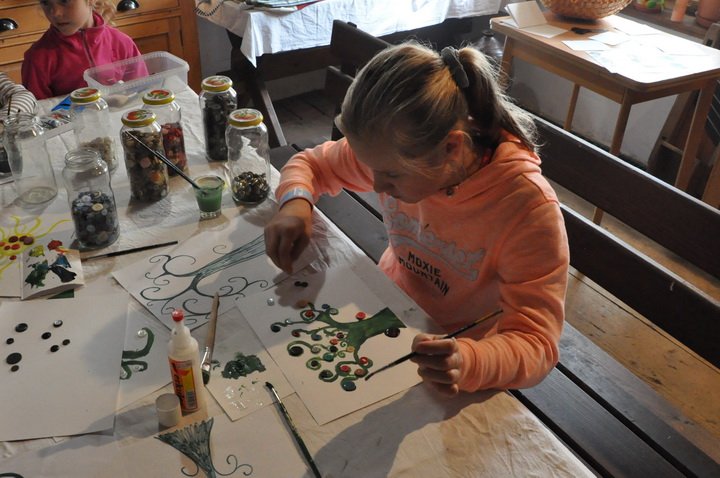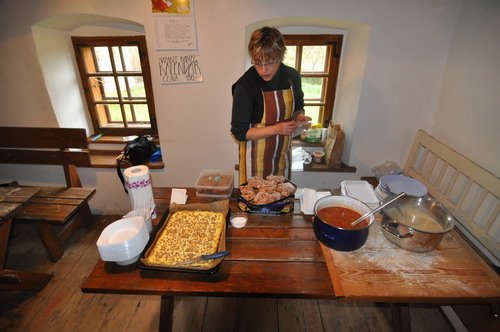 Children can work with potatoes, apples, paint gingerbreads, or bake decorative bread
In the old kitchen, people can taste typical South Bohemian foods as well
Welcome to the Nove Hrady Smithy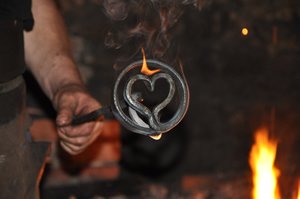 Walking from the historic center of Nove Hrady to the 13th century castle, you will find the Nove Hrady Smithy on your right hand side. The building is protected as cultural heritage, but its workshop is still active.
We provide commented informal tours through the smithy and the blacksmith house and barn. In our giftshop, we sell forged items, jewelery and other gifts.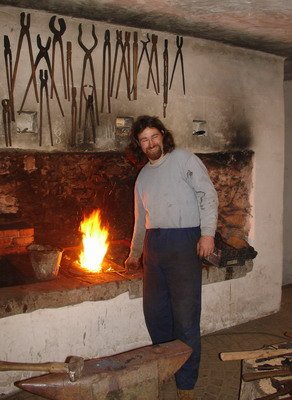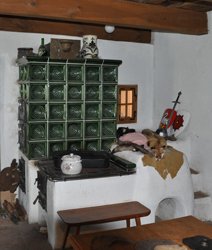 At left, Daniel Cerny giving blacksmith demonstrations.
At right, a ceramic or tile stove
© The Bear (2022, all images and video's © Rozmberk Society)